Guest Artists! Prizes! Awesomeness! 
AMUA has been blessed…tripling our studio size for the third time in just over four years! Don't worry, we still only accept 10 students per program! 
We would like to celebrate the opening of our new 4,500 square foot studio with you September 20th, and thank our current and former students by hosting guests artists for free demonstrations and meet-and-greet! 
Guest Artists Include:
Hyewon Ahn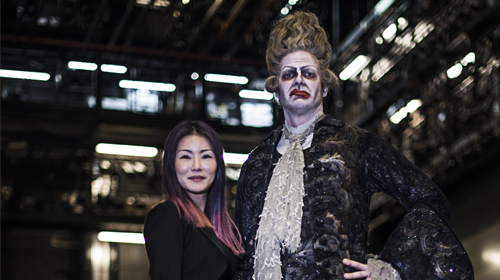 Passionate, dedicated and multi-talented are just three words to describe Hyewon.

With over 12 years' experience in make-up, body painting, wig-design and special effects for TV, theater, film, photography and fashion, Hyewon is now one of the leading names on the worldwide opera circuit, working permanantly freelance at the prestigious Royal Opera House in London.

After earning a BA in Costume, Technical Effects and Make-up for the Performing Arts at the London College of Fashion, Hyewon's talent gained her a finalist place in the 2007 BBC Vision Design Competition for Make-up and went on to scoop the title of 2012 World Champion at the International Body painting Festival in Asia.

Relocating permanently to London, she has worked on principal artists, choruses and actors in over 80 stage productions. Hyewon's clients have included the BBC, Samsung, Tatler Magazine, Alice Temperley, Vogue Magazine, London College of Fashion and many more.
Wolf BodyMagic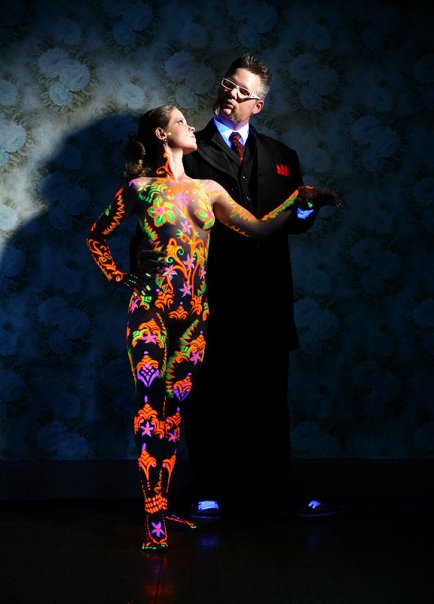 These are the stunning naked bodies of talented women and men who´ll, enchanted by the magic body painting of Wolf Reicherter, take you on a journey into, or give you a glimpse of magical worlds above and beneath the human plain. Whimsical creatures and beautiful spirits made visible through the modern sorcery body painting, Ultra Violet lights and colors.
Since the beginning of man in dark pre-times, humans were determined to grow past their own potential and gain access to the worlds of spirits, ghosts and gods. Adorned with the hides, horns and fur of killed animals, painted with the colors mother earth provided, the shaman and medicine man became the guide of his people between these different worlds. Body painting was invented.
A special form of body painting
In 1998 Wolf Reicherter became directly involved with body painting art for the first time. Soon after this, his first living work of art was created. In the same year he got intrigued with UV-color sand body painting from this combination of passions Body Magic was born. During the last seven years Wolf Reicherter continued to explore and develop the medium and his style, creating painting after painting. Elaborate works of art, destined to only last a few hours.
More artists will be added as confirmed!